When we work in Performance Point to design all our reports, the first thing we have to do is to connect with the data source which contain all the data we have to work with. After that, we go to the Performance Point contents to design the reports that are going to have that connection as its data source.
In some cases we can get the following error which means that there is something wrong with the data source, the weird thing is that when you created the connection everything seems fine and you can test it with no problem.
Well, in that point there is no error at all, the unique thing you cannot forget when you create the connection is you have to save it. In that way, you can use it with any problem, an d in the right panel you find the measures (for this case my data source was a cube – SSAS), dimensions and so on.
Error: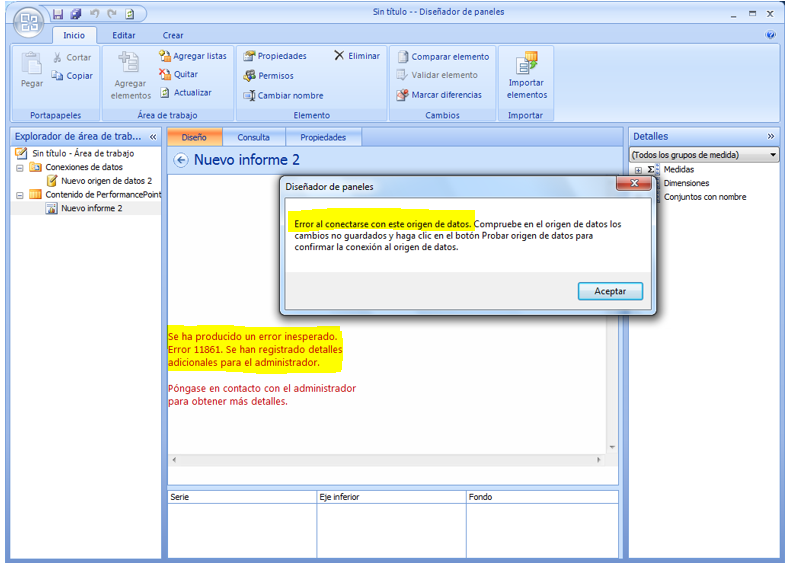 Solution: