En ocasiones nos encontramos con errores como este:
The package 'xxxxxxxxxxx' failed to uninstall. Restart Visual Studio to Finish the process.

Y este persiste aún cuando se hace el reinicio que sugiere el mensaje de error. Para solucionarlo debemos cerrar la solución y vamos a la carpeta física de la solución, y en Packages buscamos el paquete que está generando el error y si existe, un archivo con extensión ".deleteme" y los borramos.
Ingresamos nuevamente a la solución, luego a la opción Nuget y podemos ver que el error ya no aparece.

Si la solución se encuentra en un repositorio de código como TFS por ejemplo, debemos replicar el cambio, de manera que a los demás desarrolladores que estén trabajando sobre la solución no se les presente el mismo inconveniente. PAra esto entramos al Team Explorer y seleccionamos la opción Source Control Explorer.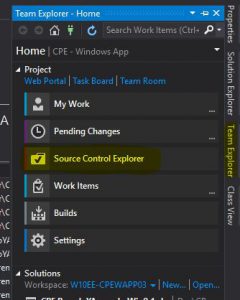 Navegamos hasta la carpeta Packages de la misma forma que lo hicimos en la carpeta física y ubicamos los mismos archivos.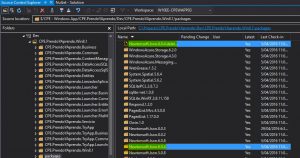 Los seleccionamos y presionamos click derecho y luego la opción Delete.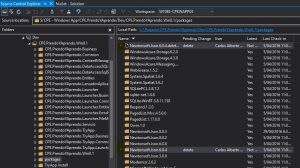 Por último realizamos Check In, de manera que el cambio quede en el repositorio y listo para que les aparezca a los demás.