En ocasiones nos encontramos con escenarios en los que debemos trabajar sobre soluciones BizTalk que han sido desarrolladas por terceros, y que por esas cosas de la programación al abrir la solución nos topamos con que los proyectos no están firmados por lo cual al realizar el Deploy en nuestro ambiente BizTalk de desarrollo nos arroja el error "A strong named BizTalk assembly is required if any of the options are specified." cuando nuestra solución contiene pocos proyectos solucionar este escenario sería algo sencillo, ¿pero qué tal si nuestra solución contiene muchos proyectos?
La Solución
cuando este escenario se nos presente solucionarlo es mucho más fácil de lo que a simple vista parece, solo debemos seguir los siguientes pasos:
En el directorio en el que tenemos nuestra solución creamos una nueva carpeta y la nombramos "SNK" en este directorio ubicamos el archivo de llaves snk que nuestro cliente nos ha proporcionado.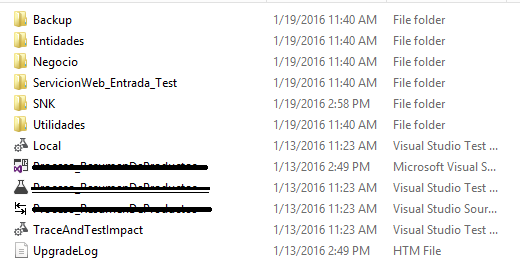 En caso de que no se nos proporciones el archivo de llave snk deberemos crearlo, para lo cual, una vez creada la carpeta ejecutamos como administrador el Command Prompt de Visual Studio y nos ubicamos en la carpeta que acabamos de crear con el comando cd [ubicación de la solución]\SNK y ejecutamos el comando sn -k [nombrellave].snk, con lo cual generaremos nuestro archivo de llaves .snk en el directorio que creamos en el paso anterior.

luego ejecutamos el siguiente script en powershell
Descargar script FirmarProyectos
Nota: Se debe ejecutar el script con la solución cerrada.