En la parte 1 de esta entrada creamos una colección de sitios publica de SharePoint Online, y establecimos la necesidad de recuperar parte de la funcionalidad acostumbrada.
Lo primero es ingresar a la configuración del sitio para ello completamos la URL así: http://(midominio)/_layouts/settings.aspx, esto nos llevara a la acostumbrada pantalla de configuración de los sitios.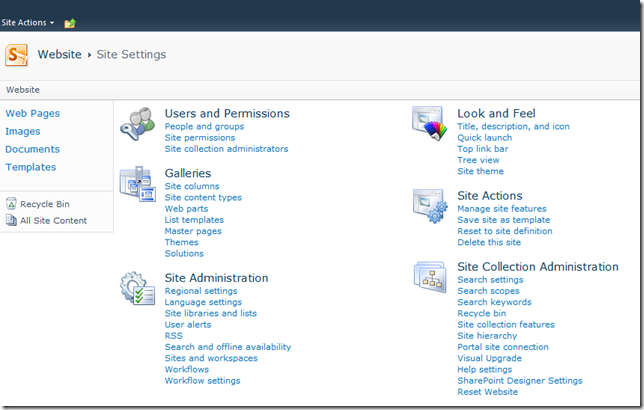 Allí podremos habilitar las características avanzadas de SharePoint para la colección de sitios.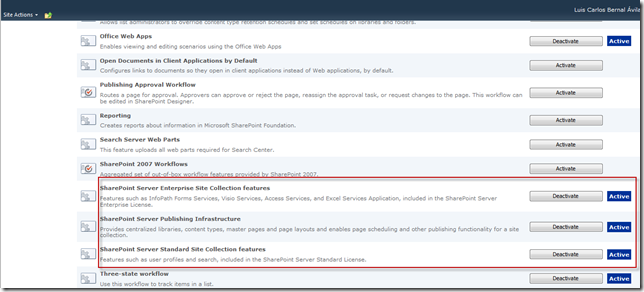 Luego para el sitio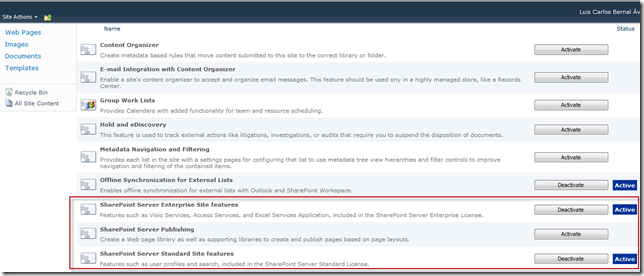 Y la primera sorpresa la característica de publicación no se puede habilitar ya que lanza un error, porque la librería de paginas "Pages" ya existe. "The feature failed to activate because a list at 'Pages' already exists in this site. Delete or rename the list and try activating the feature again"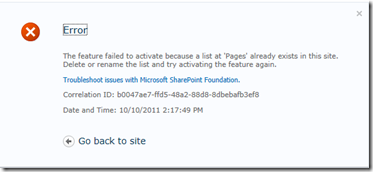 En este punto se me ha ocurrido por medio de SharePoint Designer cambiarle el nombre a dicha librería , pero luego saca el mismo el error con la diferencia que ahora la librería que que ya existe es "PublishingImages", pero esta no es visible ni por el navegador ni tampoco por el SharePoint Designer

, por lo cual creo que no es posible habilitar dicha característica, pero bueno por lo menos ya puedo subir y aplicar mi pagina maestra personalizada.
También es posible habilitar la característica de pagina wiki, retornando todo casi a la normalidad.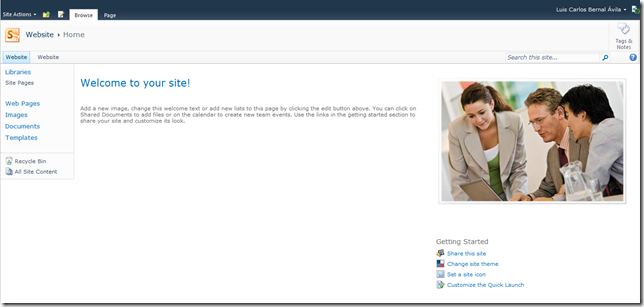 Espero les sea de utilidad.