Managed Services Engine nos permite entregar respuestas de los servicios virtualizados así no tengamos construida la lógica de estos sino solo la fachada construida (contract first). La solución para este tema es static response. Veamos un ejemplo con el siguiente escenario.
En este escenario podemos considerar dos temas importantes, el primero es que los servicios no han sido finalizados, solo crearon sus fachadas, el segundo es que solo el servidor MSE tiene acceso a los Servidores de Servicios pero el Desarrollador no, el objetivo es virtualizar por medio del MSE los servicios del Server A Y B, crear una respuesta static y realizar el llamado desde la Developer Machine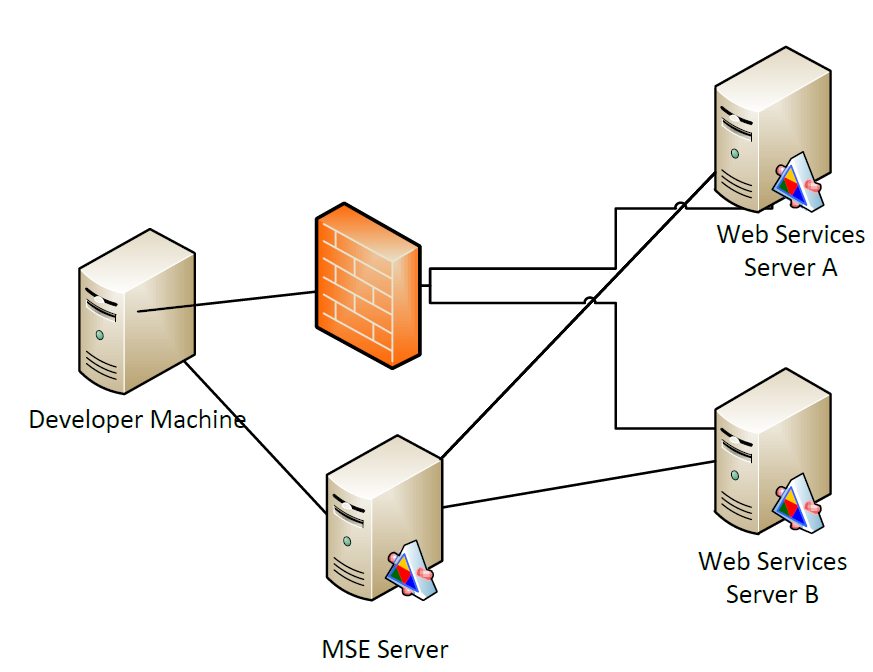 1. Virtualización el Servicio
Las operaciones debemos virtualizarlas normalmente como cualquier otro servicio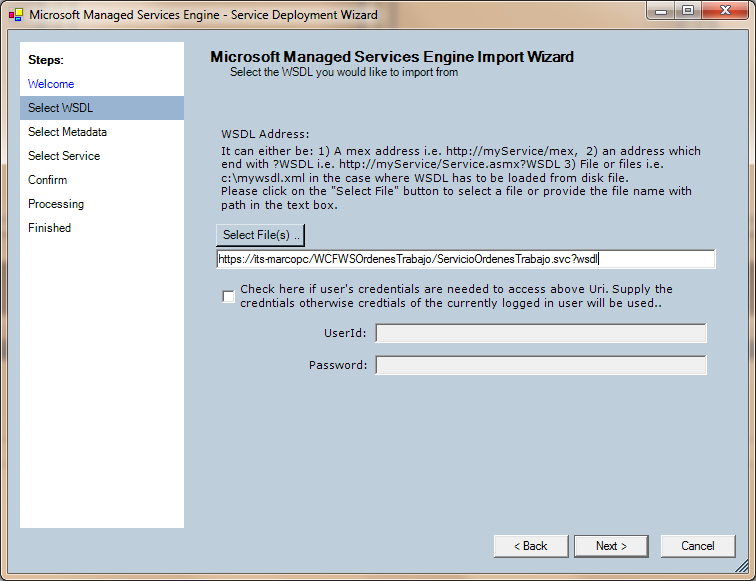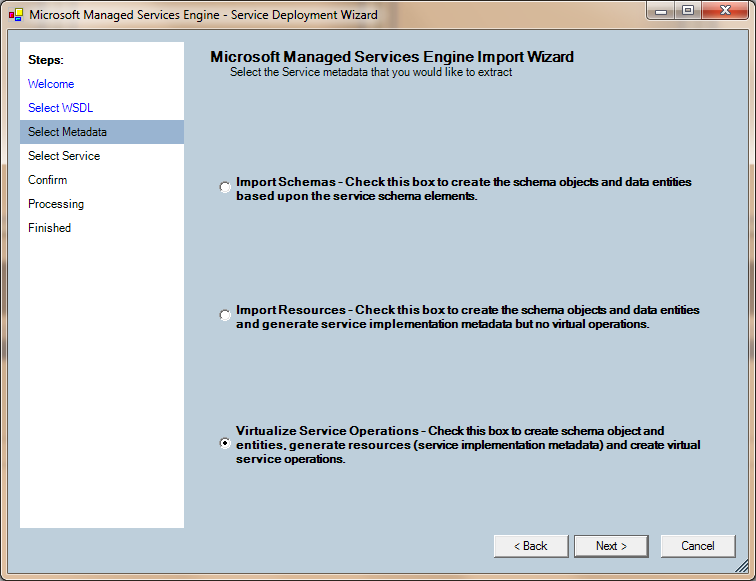 2. Definir Static Response a la Operación
En el Layout End to End Item Management, damos click a la operación y con esta podemos ver en la parte inferior derecha las Entidades de Datos (Data Entities), un entidad es tipo Request y Otra tipo Response, para esta caso vamos a usar la entidad de Respuesta llamada CrearOrdenResponse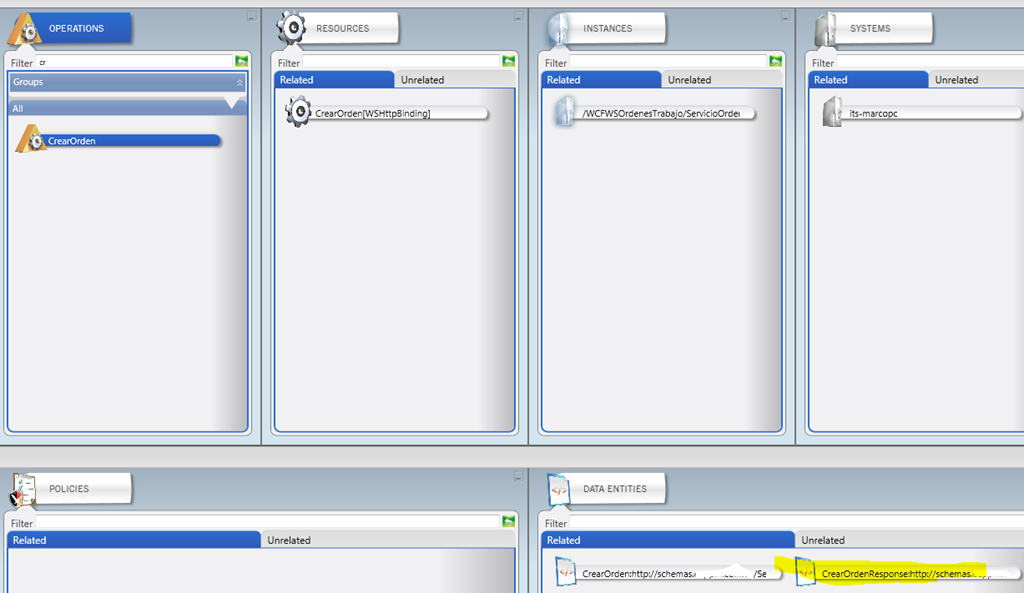 Al dar doble click sobre la Entidad podemos visualizar el contenido del Schema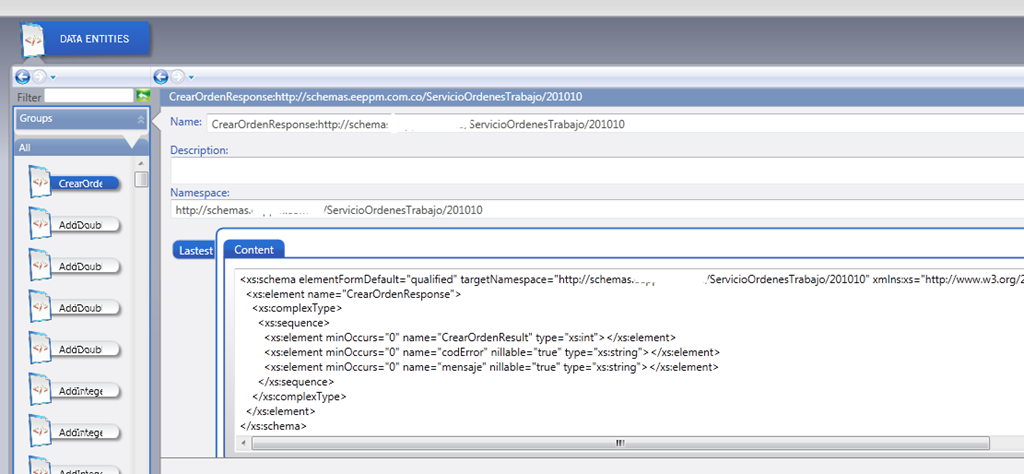 Con la definición de este schema podemos crear el archivo XML de Respuesta, para esto nos podemos apoyar en la herramienta Liquid XML Studio http://www.liquid-technologies.com/ .
Copiamos el contenido del schemas en un archivo lo guardamos con extensión .xsd y lo abrimos con XML Liquid, con este podemos ir al Menu tools y generar un archivo XML de Ejemplo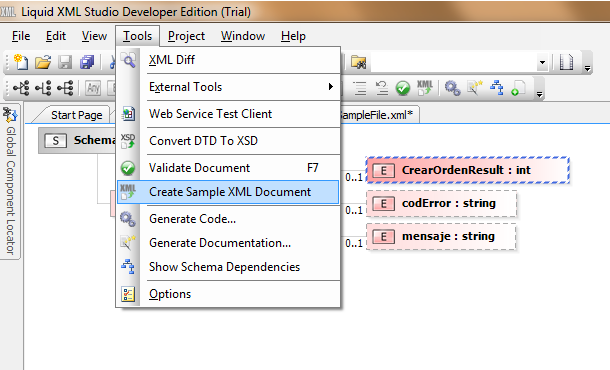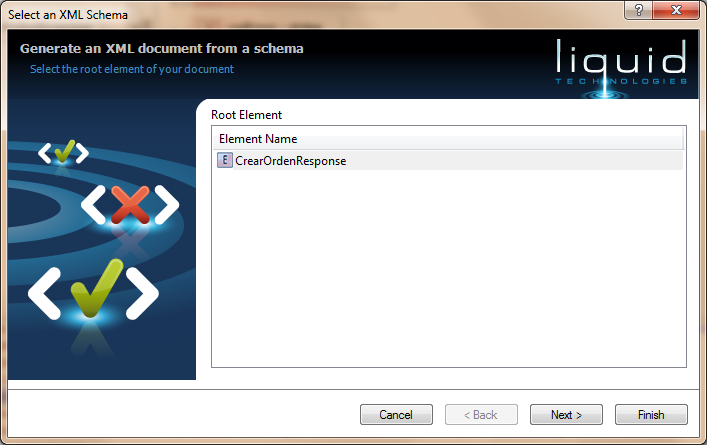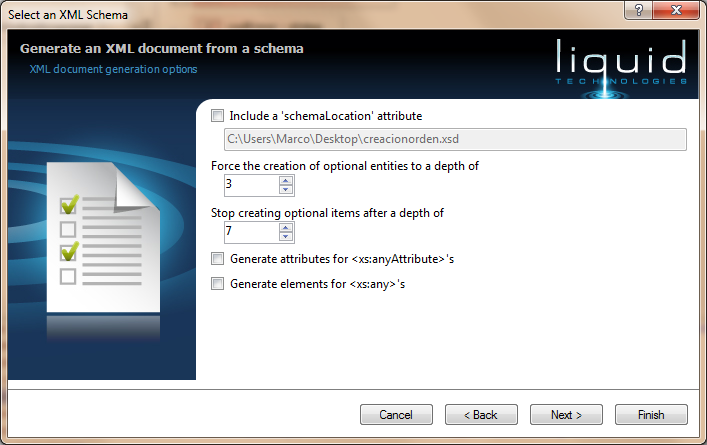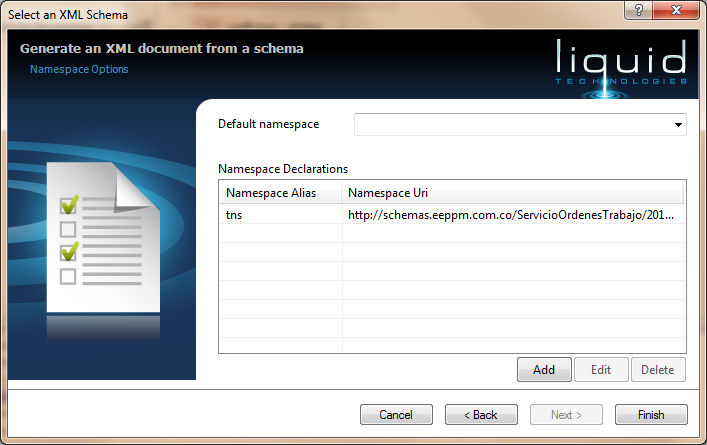 Este es un ejemplo del archivo que genera la herramienta

Para copiar el xml de respuesta debemos ir a la operación (Crear Orden) y darle doble click, esto lo hacemos por el layout End to End Item Management, con la operacion desplegada  copiamos el contenido en la pestaña Static Response . Para que MSE pueda responder sin ir al servicio debemos deseleccionar la opción Active y Seleccionar la opción Testable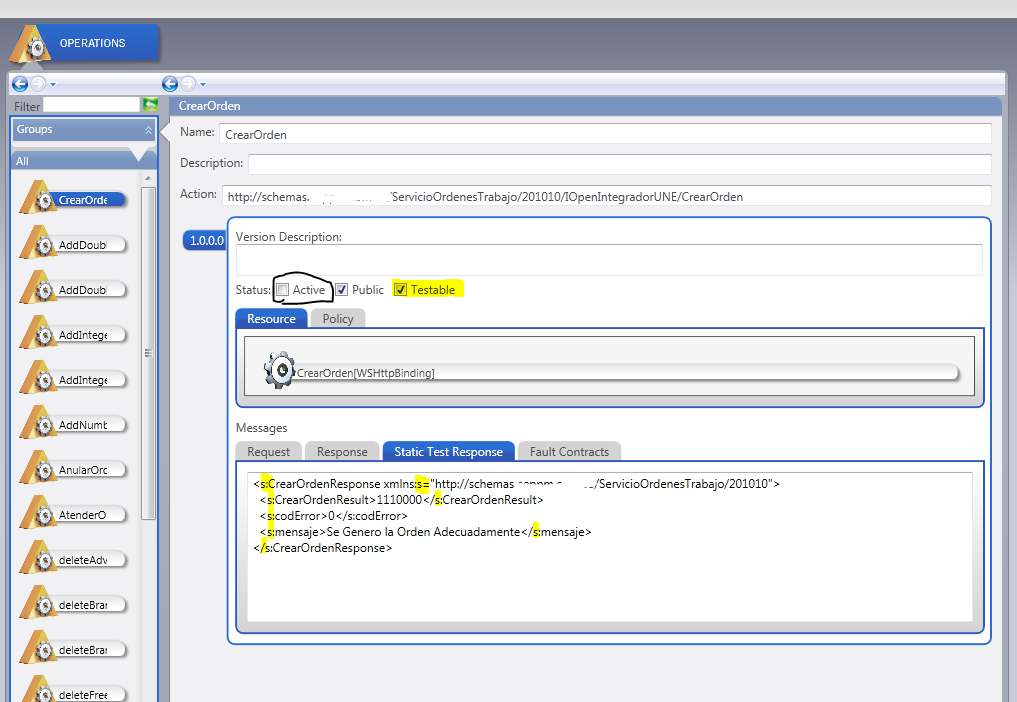 Con esto ya configurado podemos realizar un llamado al servicio y este nos responde. Incluso si no enviamos parámetro alguno.