Buenas !
Durante la instalación del ESB Toolkit 2.0 en mi maquina que posee Windows 7, existe un paso en el que se debe configurar sus servicios y componentes, pero al ejecutar la herramienta ESB Configuration Tool (ESBConfigurationTool.exe; me salió el siguiente error:
The type initializer for 'EsbConfigurationTool.Helper' threw an exception. You must have Microsoft ESB Guidance installed in order to run the tool
Solución.
Asegurarse que todo el software prerrequisito este instalado, en mi caso se debía a que no tenía todas las características de Internet Information Services (IIS) instaladas.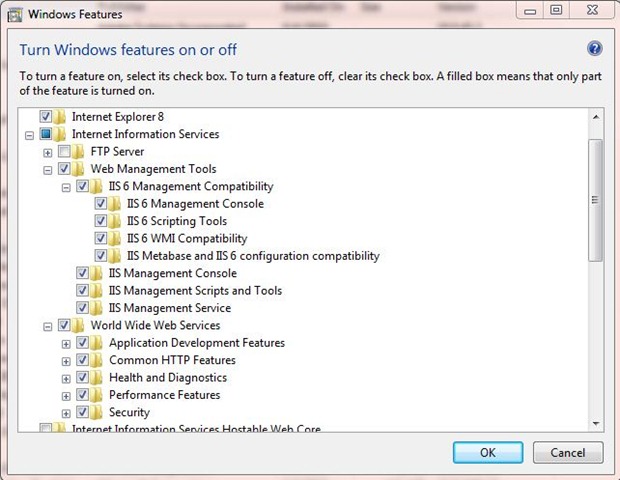 Para habilitar estas características solo es necesario abrir la ventana de programas instalados, Inicio –> Control Panel –> Programs y dar clic en el link Turn Windows Features on or off; chequear todas las opciones mostradas en la pantalla anterior relacionadas con IIS y dar clic en OK.
Espero les sirva y vean que se puede instalar ESB ToolKit 2.0 en W7.